Bottom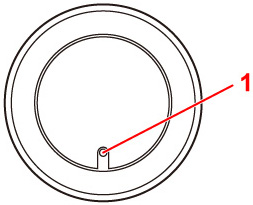 Reset button

Important

This process will reset Symbio to the factory default settings. This means all rules will be deleted, all sensors will be orphaned and any device settings will be lost. This is not reversible.

Press and hold the button using a paper clip or something similar.

Pressing and holding the button makes the Volume and Microphone mute indicators start blinking. After they stop blinking and shut off, release the button. This will restore the factory default settings.

If this is the primary Z-Wave controller for your network, resetting it will orphan the nodes in your network and it will become necessary to exclude and re-include all of the nodes in the network.